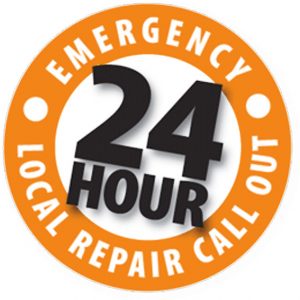 You can never predict the time when you'll experience plumbing problems in your home, but when it does happen; it can be messy, damaging, and not forgetting how inconveniencing it can be. If you've a malfunctioning water system, broken shower, pipe burst, or other plumbing-related issues, chances are you will not be able to fix the problem on your own, but rather call in the services of a professional. As certified 24hour emergency plumbers in Port Elizabeth providing reliable and affordable services, you can bet we have all the solutions to your plumbing needs.
Plumbing issues usually happen at the time you least expect, like during late hours, holidays, weekends, or generally when the company you might know of is closed. Luckily, we are different from most companies; our services are always available 24 hours a day, 7 days a week. We understand just how frustrating it can be when you have to wait on your plumber for a long time, however, with us it is different; we have the quickest response time around, whether it is during the day or night time.
Regardless of the water supply or system problems that you're facing, our 24/7 plumbing services are what you need. If you are experiencing problems with blocked drains or toilets, not heating or poorly heating hot water shower, burst pipes or mains, a call to us is simply what it takes to solving all those issues. We have a dedicated and experience mobile team, equipped with state-of-the –art tools needed to professionally accomplish any task.
We understand how hard it can be for clients to afford the cost, especially during emergency situations. That is why we not only provide high-quality services, but ones that are affordable and with no hidden or extra charges. The reason we can be able to provide such top-notch services, yet tremendously cut down on our charges, is because we directly purchase our spares in bulk from the manufacturer. This allows us to pass down the cost savings back to our clients.
Our approved team of competent plumbers is keen on offering high-quality services to all our residential, commercial, and industrial customers in Port Elizabeth. When you hire us, rest assured we will provide a quick solution to address the problem and prevent further property damage. From hot water system repairs to drain clearing, we are the best plumbers in Port Elizabeth that you need to call. With our well, trained, well-equipped, experienced, and professional team, you can never go wrong when you choose us for all your plumbing needs. Call us today on 087 550 3164 for a price quote and for any queries you might have concerning our services.