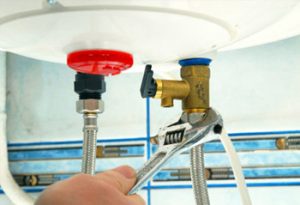 The complexity of gas geysers calls for specialists installers who can carry out the job safely. Having been in this business for a while now, and seen our clientele and reputation grow tremendously; we're your first choice Port Elizabeth geyser repair company.
There are many cons of undertaking geyser installations on your own or hire an inexperienced installer, we advise you rather seek the services of a professional. A poorly installed geyser is a possible liability and can also lead to high energy costs.
Connecting geysers to your plumbing and power supply correctly and safely is not that easy, this is because of their largeness and heaviness. Our certified plumbing company is comprised of well-trained and experienced technicians who have many years of experience in installing gas geysers Port Elizabeth wide. We are well versed with all kinds of machines, regardless of its make or age. We provide professional services to all of Port Elizabeth and surrounding areas, and we can additionally advise on the best geysers models for your house or office. We're also available for consultations on geyser upgrades to ones that are more economical and energy-efficient.
Prior to hiring a company for the installation, replacement or repair of your geyser, it is essential to look at their credentials and suitability for offering the service. When you hire us, we bring in many years of experience, and not forgetting our highly-qualified technicians. Whether you want us to work on your residential, commercial, or industrial property, we'll always deliver. Our reliable and affordable services include:
–      Installation of Geysers
–       Repairing Geysers
–       Geysers fittings
–       Solar Water Heating Port Elizabeth
–       Hot Water Heating Systems
–       Residential Heating Systems
Other Geyser Services:
Besides installing regular water heating tanks, we additionally offer solar geysers Port Elizabeth services. More and more people are turning to gas geysers in Port Elizabeth to bring down their high energy bills. We are experts in carrying out high quality, yet affordable installations.  To guarantee high quality, safe, and low-cost installations, we provide geyser maintenance contracts that'll eliminate the possibility of incurring costs for future refurbishment. Our low-cost maintenance ensures your water system is running effectively and efficiently at all times.
Our 24 hours a day Port Elizabeth plumbing service is both cheaper and reliable. Call us today on 087 550 3164 and let the most recommended specialists in the area handle all your geyser maintenance and installation needs.